How School Mobile Apps Are Rewarding The Educational Sector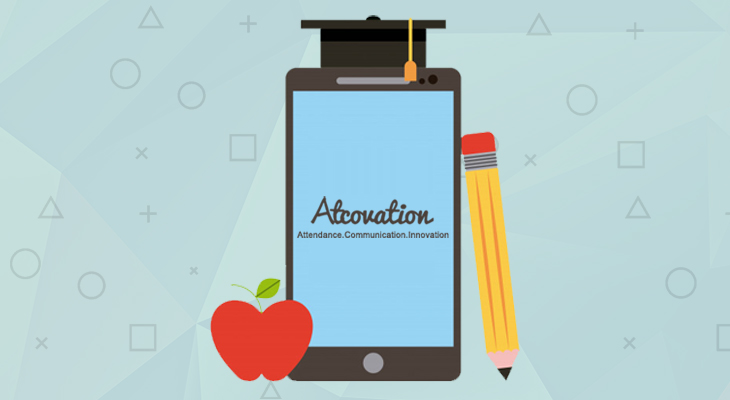 If there's one thing that affects and influences everyone and everything, its effective, eloquent and fluent communication! No matter the size of the organization, its complexity or versatility, proper communication is potential enough to solve the biggest issues and clear doubts thereby promotes productivity and contributes towards timely goal attainment. Educational institutions are no different. School apps can work wonders for the organization on the whole and bring about major rewarding changes in the way the school is run. It not only facilitates instant and secure communication but also bridges the gap between teachers and parents, which by far is the most important factor contributing towards student success.
Builds Trust and Credibility Amongst Parents:

Parents, who are constantly in touch with teachers via a school mobile app know what their child is doing, how is their child's performance and what they need to do as responsible parents. Also, effective communication between these two prime constituents help build trust and generate credibility. This is because, when a parent gets in touch with a teacher, they get to know more about the teacher's attitude, smartness and proficiency. They get a firsthand experience about the faculty member and hence they can ensure that their child is in safe hands.

Speedy Communication:

Earlier, when there was no technology like teacher parent communication app instant communication was impossible hence parents and teachers had to rely on slow means of communication such as letters. All important messages, such as sports event, annual function, parent-teacher meet, etc. were conveyed via mails. Then came the telephones, which definitely facilitated instant communication but there were a lot of issues regarding that as well. For one, both the persons who wanted to make a call had to be present somewhere near the phone simultaneously. And it didn't provide any facility through which the parent could know if their child reached the school on time or not. It was not feasible to call parents of every student and tell them that their child is present or absent.

But with the advent of technology, all these hurdles have long been overcome. The information parents used to gather in a month is now available at their fingertips daily. This information can be taken advantage of and parents can easily keep track of child's progress. Daily updates of homework which can be sent via the school management app lets the parents get involved in the homework.

Timely & Smart Decision Making:

A decision is only beneficial when taken on the right time in the right manner. Resolutions based on true facts and figures are certainly going to prove advantageous whereas, impulsive decisions may lead to loss and irreparable damage. ERP in school supports the administration by implementing the perfect tools which in turn, provide valuable information based on analytics. Dashboard, which represents vital information in an easy to understand graphical format, is available in adept and useful apps such as Atcovation. For example, a student's progress can be tracked instantly in the form of a graph which will decline in case of negative performance and vice versa. Teachers can take preventive measures for those students with a declining graph and inform or involve their parents about the same.
How School Management Apps Are Transforming Scholastic Practices?
Teachers and parents when join forces can make the best out of the child. When parents get involved and encourage, A child is naturally motivated to give his best performance. Such a child whom has the guidance and support of both the teacher and parents will definitely succeed in any endeavour. A single app has the potential to make things smooth, promote the student, increase parents' involvement, improve teacher's insight and ensure the institution's success.