How schools can leverage school apps to enhance student learning experience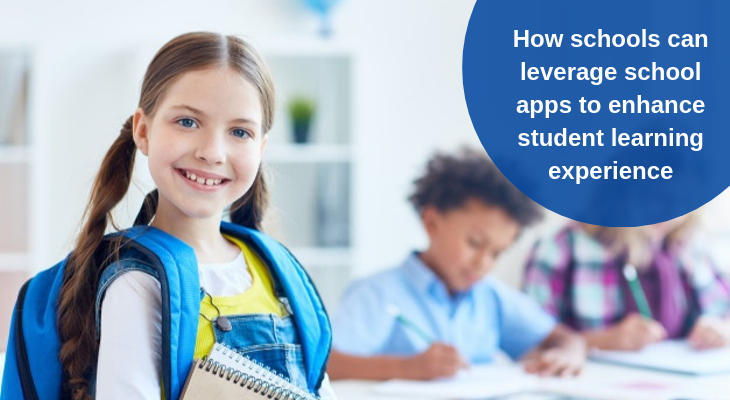 The entire definition of classroom teaching has changed with the technological advancements in the educational sector. Internet, computers, electronic gadgets, and the most popular mobile phones have flipped the world surpassing the traditional learning methodologies. Experienced education experts state that the current generation is quite smart and today's kids, not just play games, but are utilizing mobile phones to learn new things. This is probably why school mobile apps have made a special place in the heart of top-notch institutions.
Can a school app help in improving student performance?
Yes! It is indeed worthy for educators to invest in a school app, and it can definitely have a positive impact on student performance. Ever since the introduction of school apps, they have proven to be highly beneficial for educators in terms of greater student engagement and escalating institutional growth. As an educator, if you want to explore how it can enhance the student learning experience, keep on reading the article!
Here's how educators can leverage school apps to enhance student learning experience…
Pay 100% Attention to Students
It is estimated that teachers spend 40% of their lecture time for marking attendance of the students daily! It clearly depicts that a considerable amount of time which could be otherwise utilized for teaching and solving queries of kids gets wasted. To tackle this situation, a school management app with automated attendance can work wonders. Automated attendance minimizes the attendance time to just a minute or two enabling teachers to purely focus on the students. Dedicating more time to students would definitely result in better performance.
Save Time with School Homework App
A teacher gets a limited time for teaching, and if he/she performs additional tasks during the tenure, it is bound to affect their job. Apart from attendance, assigning homework is a headache for teachers which they just can't avoid. Surely, it doesn't consume as much time as required for registering attendance, but it does consume a lot of time and distracts students and teachers from their core work of learning & teaching.
This issue can be easily dealt with a school homework app that allows teachers to assign and upload the homework virtually at any time & from anywhere! To avoid wastage of time, teachers can utilize their free time to upload and share the homework with students.
Strong Teacher-Parent Communication
Not many people realize, but it's a fact that parental involvement in children's academics is crucial. Parents who constantly look after children and encourage them to perform better will surely observe positive outcomes rather than the busy parents who hardly have time for children owing to their hectic schedule. However, if we see the reality of today, in the majority of the cases, both parents are working professionals and have a tight work routine.
In such an environment, the children may feel depressed, which may affect their personal growth in the long run. With a school mobile app, this situation can be reversed. Despite the exhausting work routine, parents can stay in touch with teachers and get updates regarding their children via school app with chat messenger. In addition to this, they can also have a personalized discussion about the academics of children and plan strategies to help them overcome the barriers they might be facing.
Bonus Point
If we talk about the bonus point of school apps, there are apps which can send notifications to parents in case of any important upcoming event or Parents-Teachers Meet. It significantly helps parents to take time out, or they can even ask teachers to share the event pictures and videos if they are unable to attend the function.
Key Takeaways
School mobile apps enable teachers to pay more attention to students, helps parents to stay involved with scholastic activities of their children, and students to check out their daily homework with mere clicks. In short, it helps the trio of - teachers, parents, and students by cultivating an advanced learning environment.
'Atcovation' is one of the leading school apps that has all the above-mentioned features and takes care of student data management to help teachers work efficiently.
Get in touch with us to schedule a FREE demo of Atcovation today!