Is your school mobile app performing at its best level or not?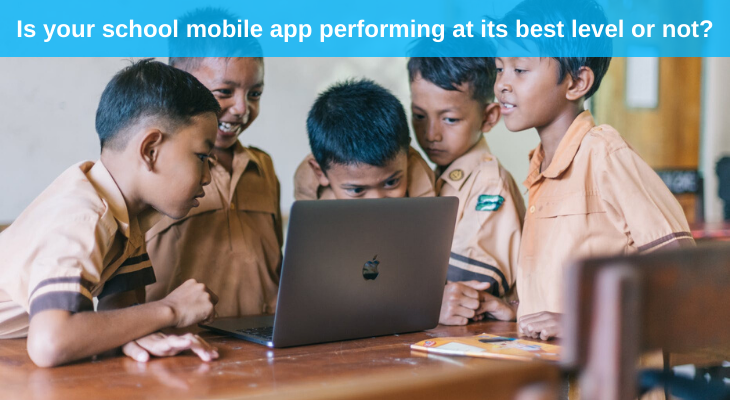 Implemented a school app?
Is it performing at its best level?
If yes then congratulations!
But if it is not helping you achieve the desired productivity & student outcomes that it was supposed to deliver, then that's a serious problem. Don't panic, you're not alone, it has become a common complaint of every other educator these days.
Here are the top 3 reasons leading to "not-so-expected" results despite using edTech:
Bad choice of edTech vendor
Mobile app not customized as per the unique requirements of the school
Lacking features that are needed to foster efficiency
Now that being an educator you have already spent money & efforts in implementing school apps, what school app doesn't perform at its level best? Well, you can just switch to another school app for teachers! Yes, it will cost you money, but if you think of the long-term gains, you'll definitely be satisfied. Moreover, there are innovative apps such as Atcovation that are budget-friendly and provide all the features required to fulfill the needs of your school.
Atcovation is the most trusted mobile app that has a track record of performing at its level best & helping educators achieve their scholastic & co-scholastic goals.
Have a look at the features of Atcovation that can improve your school's work processes & efficiency by 10 times!
Minimizes Attendance Time
Marking daily attendance might sound like the basic & most obvious activity to do, but surely for a teacher, it is important to manage attendance seamlessly. Teaching to a vast number of pupils is much easier than marking & managing their attendance records. The set-in-stone attendance time, gradually, may become a pain point & create hurdles in student learning & teaching process due to the 'time consumption' aspect. Being a smart mobile app, Atcovation is embedded with an automated attendance feature that cuts down the attendance time just to a couple of minutes and removes the teaching inconsistency.
Super Easy Way to Provide Homework
Assigning homework is a great opportunity for teachers to evaluate the skills of students. It can help the faculty to understand whether the students are getting the concept or just sitting idle in their lecture time. Having said this, figuring out questions, tasks & then assigning homework daily is again a stressful task. With Atcovation, things can be sorted out easily. It has a separate login portal for teachers from which teachers can upload the homework at any convenient time and from any given location. Students and even parents can access the homework & its completion status with just logging into their accounts!
Better Access to Student Data
Parent login portal to help them access student-related data such as their report cards online is the prime masterstroke of Atcovation. Parents no longer need to take out time & visit schools frequently to gain know-how of the kids. They can just open Atcovation & log in their respective accounts to get a virtual experience of their kids' scholastic progress.
Read more - How To Enhance Teacher-Parent Communication?
Personalized Chats & Discussions
"I am worried about my kid's academics, don't know what to do!"
Ever been in this situation?
With Atcovation's personalized chat session provision, parents can collaborate with teachers and discuss things they are concerned about. On top of this, the inbuilt analytics dashboard is well-equipped with the capability to generate reports such as –
Subject-wise performance reports
Attendance history reports
Successive grades of students
Extracurricular activities participation-related reports
Session-wise progress level reports
Parents and teachers can share these reports and plan out strategies that would help improve their children's mindset.
In a nutshell, giving green light to Atcovation can help your school to perform at its level best and run smoothly in the long run! This school app for teachers, parents, and students can be a transformative boon when used wisely. It's modern, easy-to-use, and perfectly fit for educational institutions looking for cost-effective yet the best solution to operate the functions of the school.