Everything You Need to Know about Atcovation School App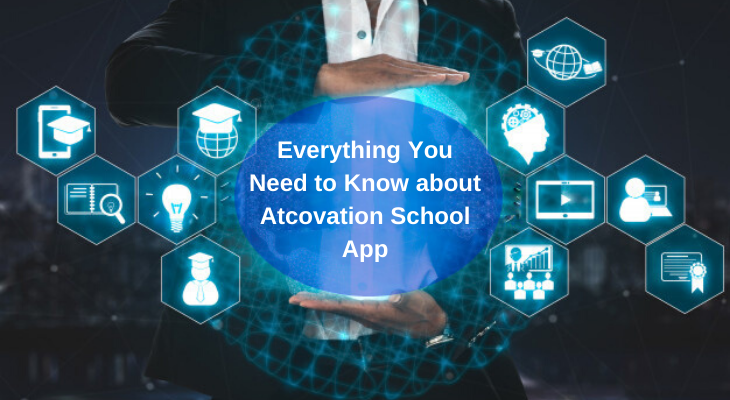 Last weekend, I was roaming around with a friend of mine. He was worried & concerned about the schooling of her little daughter. The young girl happened to be in 4th grade & managing her academics along with maintaining the professional work commitments was the major concern of my friend. Being a teacher & a parent myself, I had the same concerns a few years back until the school where I teach, introduced a new-age school mobile app called – Atcovation! I just explained to him how easy & convenient it has become to maintain a balance between personal & professional lives with the help of the school app. I have been using it since then & my experience has been incredible. I am going to elaborate you what Atcovation School App is, which I did to my friend as well. I am pretty sure; you'll also experience the benefits like all of us parents who are using the school parent app.
So, here's everything that you want to know about Atcovation…
Automated Attendance
Marking attendance is, unfortunately, the biggest headache for teachers. It's a non-avoidable, crucial & necessary activity to keep track of students' punctuality. With the school attendance app – Atcovation, being a teacher, it's my honest opinion that it is remarkably the best! It literally cuts down the attendance marking time to just a couple of minutes. Enhances the lecture time, keeps track of students' attendance history & eases the workload of teachers to a vast extent.
Virtual Leave Application
So, folks, whenever your kid ain't well, you can directly apply for leave from your phone, and the faculty can approve it from their end. In this way, parents & teachers both get notified of the child's leave. This is one of the smart provisions of Atcovation. I have observed that it certainly restricts the chances of your child bunking their classes & improves their involvement in the classroom.
Timetable Management
The next feature is timetable management. As a teacher, I used to feel tired of preparing timetables & schedules. You know, it's a hassle when you have to constantly make calculations regarding the classes, students, available faculty members, subjects, and come out with a foolproof timetable. When approached manually, preparing timetables & schedules is a tough nut to crack. In such instances, Atcovation, a school management app embedded with timetable management feature comes to your rescue like a hero! With the timetable management feature, faculty can prepare a timetable without any errors, that too, with just a few clicks of a button!
Daily Homework & Assignments
Oh, I forgot to mention that Atcovation, along with providing a multitude of features to teachers, also enables them to assign homework virtually. Teachers can simply upload their homework & assignments from anywhere & at any given instant & save a considerable amount of time.
Clear Communication
Next on the list is - communication. See, both parenting & teaching, in today's tech-driven world, blessed with tech-savvy kids, without an ounce of doubt, is difficult. It's essential that teachers & parents maintain healthy communication to know every nook & cranny of the kids. The major barrier creating the communication gap between these stakeholders is lack of time. This fast-paced world spares no one. Parents need to dedicate their time to the profession for earning bread & butter for kids & securing their future. Ah! Working parents don't need to panic anymore. The school communication app, Atcovation, integrated with chat messenger, acts as a catalyst to bridge the gap & helps parents & teachers unite virtually for promoting student success. Teachers can interact with parents, share their grades, & academics related reports, share upcoming events notifications & alerts, and a lot more. Thus, it encourages communication & helps in developing a mutually productive relationship.
Read Here - http://www.atcovation.com/blogs/benefits-of-school-management-app.html
Real-Time Tracking of School Bus
If a "genie" appears in front of parents today, I am sure that out of the three wishes, one would be providing safety to their kids! Sadly, society has become a culprit and our kids are being targeted by monsters, who disguise themselves as "humans". Mishaps happen generally when kids are alone. Speaking practically, parents & educators both have a responsible role to play when it comes to school safety. Atcovation has a specialized feature that can track the real-time location of school buses alongside providing the details of the bus driver, the route he takes, pick-up timing, drop timing, and even sends alerts in case of emergency.
Well, what else one can wish for? Atcovation is an all-in-one solution for students, parents, educators, and faculty. To find more about Atcovation, please go through their website's product page. If you'd like to schedule a FREE demo of Atcovation, you can get in touch with their team at any time!