How School App Help Teachers to Reduce their Workload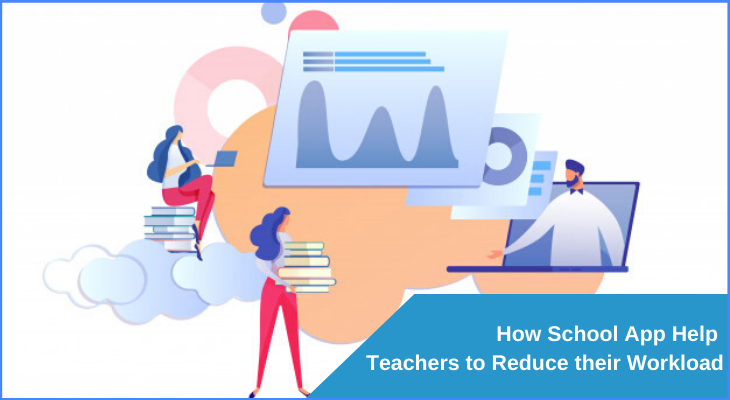 "The School App: Atcovation - Attendance, Communication, Innovation"
School management apps have become the talk of the town these days. Multiple functionalities & features easing the everyday hassles of educational institutions literally have created a utopia for educators. From improving the productivity of students & faculty to overall institutional efficiency, the school management system can prove to be a key to success. According to educational experts across the world, mobile apps will entirely change the setup of schools & impact the learning environment positively in the upcoming future. No wonder why the majority of the top-notch schools are introducing the concept of edTech in classrooms.
As an educator, if you are looking for an efficient school management system integrated with the mobile app, you must consider Atcovation. Atcovation is an innovative and user-friendly platform that can ease the hassles of all stakeholders – teachers, students, and educators and improve the institutional outcomes.
Here's how the school app - Atcovation can help teachers to reduce their workload…
School Attendance App for Teachers
While children love the free time they get during the daily attendance, teachers surely don't enjoy a moment of it! It's clearly a waste of classroom time. For instance, if a teacher spends 15 minutes per lecture to mark attendance manually, and has to take 4 lectures per day then it would result in the loss of 1 hour per day! Being a smart school app, Atcovation enables teachers to mark attendance virtually, that too within less than a minute! If you calculate, it directly reduces the time consumption of 1 hour to just 4 minutes! Amazing, ain't it?
Enhanced Teacher-Parent Communication
We all keep hearing about women empowerment & gender equality, right? Today's women are no less than men; they are equally career-oriented. On the one side, it's a great thing that both parents are earning members & are providing better facilities for their kids. However, there's another side to the story that sheds light on its negative impacts.
Parents don't get time to get involved with children and it leads to adverse effects on their academics. Parents don't get time to check daily homework, assignments, and even to help their pupils during exams. It won't be wrong to say that the work-life of parents has in a way, created havoc in the lives of young kids. To fill this void, our school communication app can prove to be a game-changer. Atcovation has an inbuilt chat messenger feature that allows parents to stay in the loop by collaborating with the teacher at any time & from any given location. Parents don't need to personally visit the school. All they need to do is install the teacher-parent communication app to check daily homework status or to have personalized discussions regarding their kids' progress with the teachers. Technology at fingertips ultimately helps in reducing the workload of teachers as well.
Automated Notifications & Updates about Events
Right from attending any events or going to dinner with friends, we all need to plan out things prior to the actual day. The same rule applies to school life. Teachers need to invite parents for events such as any sports activities or drama in advance so that they can take leave from their work on the day. However, the burden of making so many arrangements may not allow them to print invitation cards and send them to parents on time. To help teachers with such kind of activities, Atcovation is extremely useful. This school app for teachers has the provision of selecting the names of parents to whom the invitation needs to be sent. Faculty members just need to select the names from the data and send an automated notification to their emails or mobile phones. In case the parents still can't attend the event, teachers can send the images & videos of the same with mere clicks!
All-in-all, Atcovation is a one-stop solution for teachers & faculty members looking for implementing a school management app to ease their workload. For more details, enquiries, or schedule a FREE demo, you can get in touch with our team. We will be more than happy to assist you to understand the benefits of the school app.