How Atcovation Shortens Attendance Management In Schools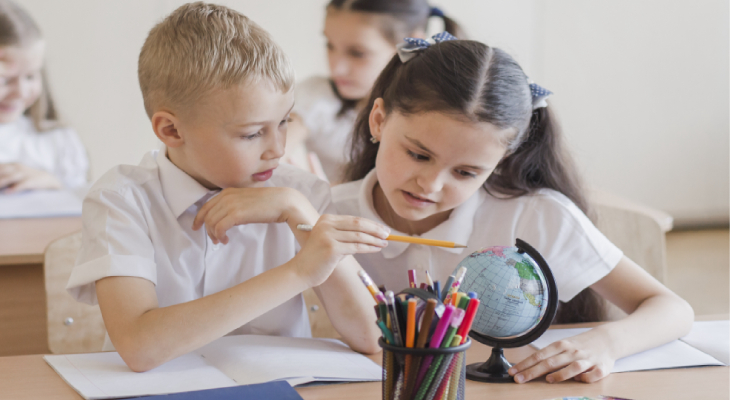 First thing in the morning, a teacher takes attendance of the students present or absent in the class. This process consumes nearly one third of the teachers' valuable time. Also managing the attendance register is one demanding task in itself. But with the help of atcovation which is a school mobile app, it's only a matter of a few minutes. Using it helps teacher get more time to engage students in learning rather than an irrelevant thing such as attendance. It is simple to use, saves time considerably and helps in tracking multiple things apart from storing data in a central location from where it can easily be accessed.
This attendance management app contains specific fields which are already predetermined. All the students enrolled in a class are marked present by default and teachers only need to touch the name of the student who is absent which is a time saving alternative to marking attendance since marking absent students is way more effortless than marking every present student. Moreover, all the reports generated are automated and hence doesn't need any effort from teachers. Thus it simplifies attendance process substantially.
A smart approach:

Earlier, there was no means of tracking a student's attendance except for the attendance register. But this school app for teachers, has changed the way attendance was marked. Now teachers don't have to maintain huge volumes of records of daily attendance for each class. It also contains a special feature for uploading homework. Pictures containing details or information regarding the homework can easily be shared with parents.

Integrated:

This school attendance app can be integrated with latest technologies to save more time and improve efficiency. Also, it can be integrated to send SMS or email alerts or notifications to parents informing them about their child's presence in school. This also ensures safety of students while parents can rest assured that their child has reached the school.

Hassle-free:

As most of the processes are streamlined the task of attendance management becomes hassle-free. Also the data once fed into the system remains there and is automatically processed by the engine. Hence the staff doesn't need to work on anything except marking online attendance.
Read More - What Significant Benefits Does School Management App Carry For Schools?
Informing Parents:

Parents these days have extra concern about their child's safety and its totally understandable given the present circumstances we're living in. At such times a short and simple notification to parents saying that their child has reached school, can be a great favour. Atcovation automatically notifies parents about the status of their child once the attendance is marked, without any extra effort involved.

Quick reports:

The reports so generated are easily fetchable and ready to be used anytime. This is especially important when submitting for state compliances or for accreditation from supreme bodies. Also a teacher can obtain information on a particular student anytime, anywhere which gives the flexibility of perusing the reports on a convenient time. Management can rest assured that the reports are genuine because the data processing is done by the system and removes all kinds of errors.

Compatible:

The school attendance app, atcovation is remarkably easy to use and can be configured as per the needs of the school. Any number of changes, whether big or small, can be done and hence it is widely known as the most configurable app for school attendance. It is specially designed to assist teachers in saving their time as well as energy thereby driving progress.

Productive:

A school management app ensures smooth functioning of all the processes and saves considerable time. It also eliminates needless manual practices as mentioned above. This gives more time to teachers to -

Plan

Teach

Create

Engage students

Innovate better ideas, etc
This in turn makes the students more active and instills a competitive spirit amongst them. All this is sure to lead the school on the path of progress.