Research Reveals - Engaging Parents Has Huge Impact On Student Outcomes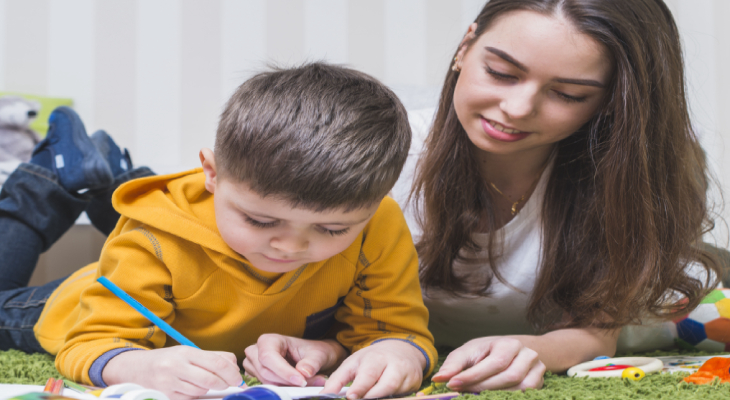 Do you want to boost student success?
Are your students suffering from chronic absenteeism?
If yes, then it's high time you think of methods to improve the drastic situation.
A promising way to ensure student success is leveraging parental involvement via teacher parent app!
Recent studies reveal that involving parents in their child's educational or scholastic activities has positive effects on student progress. Many studies also indicate that communicating with parents and keeping them informed about a child's progress via text message or any other source can prove immensely beneficial.
In one such study, text messages were sent to around 11,000 school parents. The messages were about simple daily tasks such as students' attendance and homework updates, special focus was on parents of students who were frequently missing classes. Amazingly, there was a 15% drop in absenteeism from families receiving updates via text message in comparison to those who didn't.
In another study, where 28,000 high-risk students were targeted, similar results were revealed. There was a 10% reduction in chronic absenteeism from students whose parents received consistent updates about attendance. This supports the fact that implementation of latest technology is bound to improve student outcomes.
How a plain notification affects student outcomes?
Children, especially in their growing years, need attention, care and proper guidance, which can only be provided by parents (at home) and teachers (at school). But more often than not, lack of proper teacher parent communication creates an unhealthy imbalance between these two prime stakeholders. This in turn has adverse effects on children as both the teachers and parents are unaware of the other's activities and short term goals.
On the other hand, when parents know what their child is trying to achieve academically, they may be able to help him or else simply motivate him to do better. A few motivating words along with some quality time from parents can work wonders for the child. A child feels responsible for his actions and this improves the outcome considerably. When students get motivation and support at home as well as at school, they are bound to perform better.
At such time, updating families on absences, missed assignments, and low grades through school apps has a positive impact on them as well. Everyone is connected in this digital world via mobiles, apps, etc. and there is a multitude of means of information dissemination. For instance, well informed parents may seek to find the underlying cause of decreasing grades, which in turn will help them to understand their child better. Also they may be able to find and apply corrective measures on time.
Read More - How Teachers Can Leverage School Mobile App To Improve Teacher Parent Relationship
How atcovation aids teachers and parents in performance enhancement?
Atcovation can be readily used for sending attendance notification to parents saving time. Since it is a school mobile app it can be accessed by anyone anytime, provided they have the login credentials which provides security. Fully equipped with latest technologies, it is a highly integrable app providing flexibility to all the users - teachers, parents and administration. It has a dashboard to analyze and closely track student performance which assists in data-driven insights and subsequent decision making.
Automated SMS, Emails or notifications can be sent to parents about various things such as parent teacher meet, sports event, etc, thereby considerably reducing efforts from teachers part.
Moreover, with the help of a proficient school management software key information can be obtained which proves immensely valuable in determining ways to improve performance. This can also be used to predict future trends based on accurate data. Thus a school management app can be leveraged to improve student outcomes substantially.