School Mobile App - Increasing Parental Involvement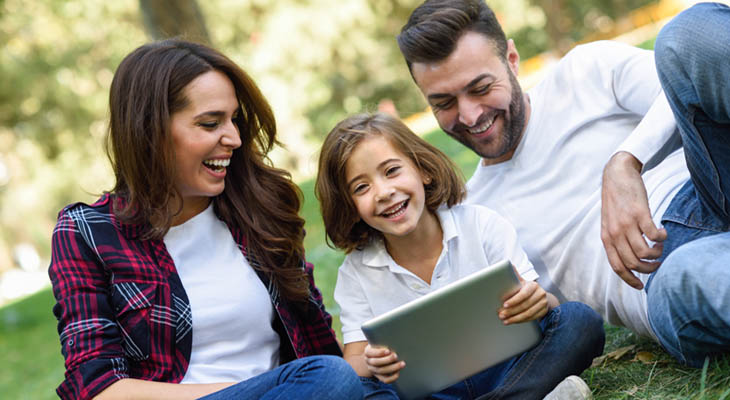 Schools have a hard time to get parents involved in their child's scholastic activities. Be it the routine parent-teacher meet, annual day function or sports events. It takes a lot of effort on the teachers' and administration's part to achieve maximum attendance from parents.
Not only these activities need attention but a lot of other things also demand involvement from parents' side everyday. For example, homeworks, projects, extra curricular activities,etc.
Either the administration, the parents or both lack time and resources to communicate effectively on a daily basis. Worry not, School Mobile App is there to solve all such problems! The school management app is a dynamic amalgamation of technologies which is specifically designed to make communication between schools and parents effortless and quick.
Why parents' involvement is necessary?
Any child is the responsibility of his/her parents. A kid will always look up to his parents for guidance, support and encouragement. The active participation of a parent in their child's pursuit leads to the child's growth and overall development. Knowing that his parents are keeping track of his performances, a child is naturally motivated to do better in order to prove himself. Such a child tends to-
Perform better in class

Be more active and alert

Take part in various extracurricular activities

Progress rapidly

Have a good mental and emotional stability

Become more confident

Score good marks

Develop at a fast rate

Produce positive results

Stay motivated at all times
Getting parents to participate actively in their child's scholastic interests -
The first and foremost thing to get parents to take part in any thing related to their child is to tell them about it. Sending them a message via the teacher parent communication app, well in advance, will give them time to plan accordingly.

Reminders are important! Yes, with a busy life and packed schedule it's hard for parents to remember dates and events. In such cases, a message or notification on the app would do the trick!

Informing parents about their child's homework is a good way to ensure that the student does the homework properly and on time. Also it promotes a healthy interaction between the student and parent.

Sending progress reports to parents about the students execution will help them to know and understand the important role they play as parents. It will lead them to make appropriate decisions at the right time!

If a parent misses out on some important school activity for instance a sport event, then the administration can send videos/images on their phones via the school app. This will serve two purposes - firstly, the parent won't feel left out and will definitely cherish the memory of their child, secondly this will certainly motivate them to show up the next time!!
School managements today are putting in a lot of efforts to get parents involved because without it, a child won't be able to get the much needed support to develop in a healthy and efficient way.
Undoubtedly, a school parent app paves way for a strong, effective and better relationship between the school and parents. What's more? It's easy to use and you can reach anyone,anytime,anywhere!!! Kudos to technology, teaching and managing schools has never been so quick, time-saving and easy!
To know more, book a free demo now!!