How School Mobile Apps Save Time And Expenses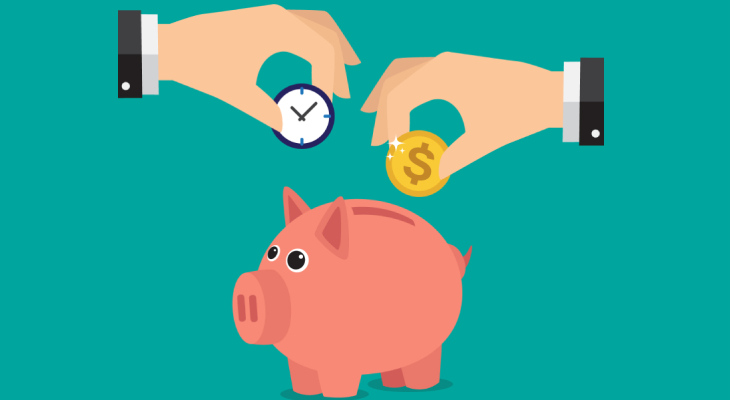 It is an era of newer developments in education that brings a lot to how colleges and schools manage students, communicate with parents and save time as well as money. The smartphones with abilities to do as much as laptop/computers has given the world a chance to do much more on the go. We now have mobile apps and software to communicate, get information and shop from e-commerce stores, watch content and do myriad of things.
With regards to the educational sector, some time-consuming procedures of the academic environment have now been incorporated into a single school app that can be used by parents and students on their mobile phones with secured role-based logins. The school mobile app works effectively to save time and money spent on various academic along with administrative activities as explained below -
Effective, Speedy Communication
The app is a platform that provides an easy access to school management for the purpose of information dissemination. This is particularly useful to send updates or notify parents when they cannot be reached physically or are on holidays. The parents can also easily communicate with the teachers as regards to the performance of the students with the parent-teacher communication app. Parents/Students get updates on course registration, resumption dates and many other school news from the app.
Quick And Effortless Access
The usual school websites are known to take time to load and open up pages with which parents can access many things from the school portal. The school management app on is the better, faster and easier substitute to the website and provides a one click access to all kinds of academic information like timetables, schedules, exams, tests, home assignments, etc. Also school fee, bus-tracking, exam results and performance are all a click away on the app.
Simplified Transfer Of Teaching Material
The app can also be leveraged as an efficient tool for transfer of teaching material between both students/parents and teachers to make teaching more inclusive. Teachers can communicate with students of every class and even upload necessary course notes that the students can download as Word or PDF file. This is then accessible to every student to read and gain knowledge on that subject matter.
Teachers can also upload daily home assignments or homework on the app class wise or student wise. this is then visible to parents.students 24*7. Also, proficient school apps like Atcovation, facilitate a new level of teaching altogether by allowing uploading of photos, videos, sharing links, etc.
Payment and Absent Notes
The world has now embraced the cashless policy with several campaigns and innovations in support of it. E-commerce platforms get paid for products through online payment and the school apps can also do same. To save a lot of time, payment of school fees and any other charges can be made on the mobile app by parents. It will certainly save some time and stress of having to visit a bank or ATM stand. Students can also send absent notes to their teachers using the school app. Instead of having to see the teacher physically, an absent note sent from the platform will come in handy to help in times of need.
In a nutshell, it can be said that the school mobile app has plenty of time and money saving attributes, which greatly benefit all the prime constituents of the educational ecosystem namely, the parents, teachers, students and more importantly the school management. It is becoming imperative, with each passing day, for schools and colleges to adopt an adept school app to ensure that they stay at par with the rapidly evolving world. Since, it also opens up the doors of new possibilities, every school striving to achieve best student outcomes and a smart profile for themselves must go for an app which is surely going to drive pupil progress and save you a lot of time, expenses and hassles.